Its Summer in Kuwait ( yaayyy …..not really ) the temperature is reaching almost 47*C + on average so decided to stay indoors and shoot. This time I chose apples as we were about to make fresh apple juice & omelettes for breakfast(me and my girl have this little routine of making breakfast for the family every weekend). Basically I did a quick 10 min session and trust me it was fun 🙂
Ok, here are the things I used for this series
Lighting- Natural light coming through the window and a white cloth as reflector
Props – Wooden cutting board and a chef's knife
A Tripod
Camera – Canon 450D mounted with Sigma 17-70mm
One assistant – Sahana- my little girl who helped me to hold the reflector and to finish the juice afterwards
As you can see in the below shots I have tried few different compositions and experimented with arrangements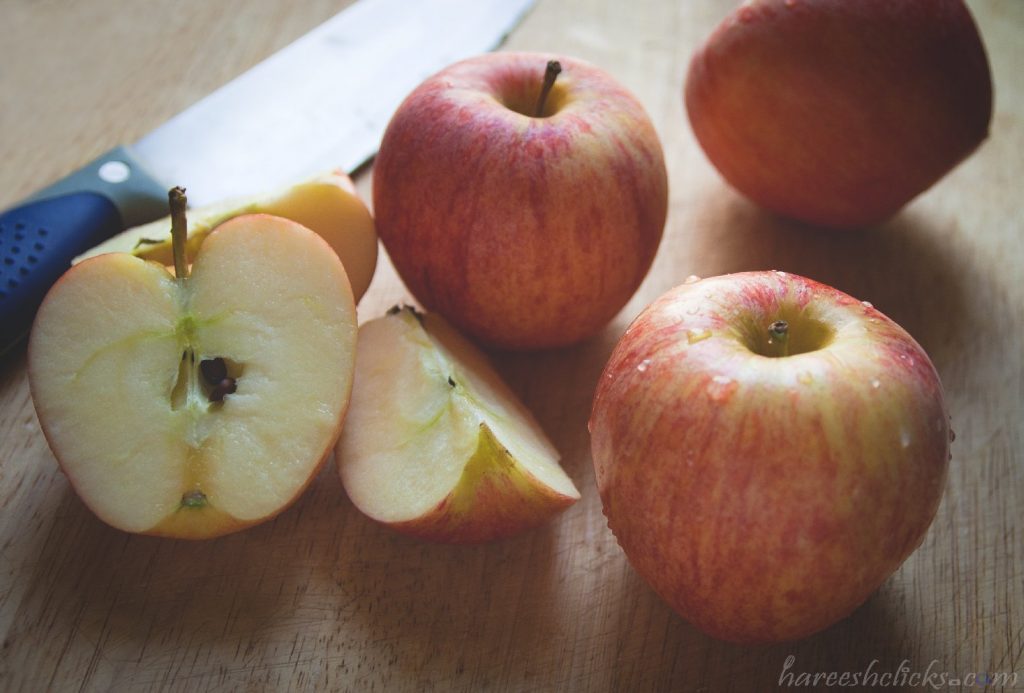 In the above shot and for this whole series I have used backlighting as it gives me the "warm sunny morning" feel, composed in such a way that I could bring sense of environment .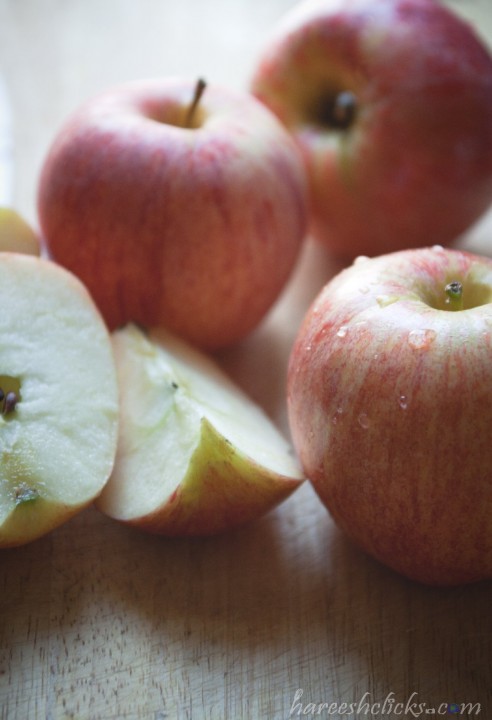 Vertical/portrait composition to give more space for the shadows..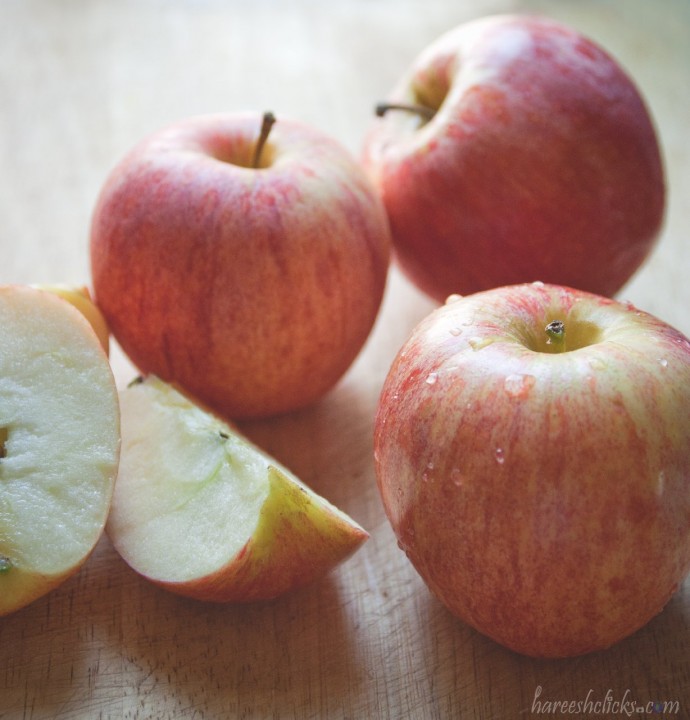 Got bit more closer to highlight the freshness of the apple.
Post processing.
Light Room for initial lens correction and slight vignette
Photoshop CS5 for contrast, offset adjustment and watermarking
Last but not the least thanks to all the photographers, artists & authors around the web who gave me all inspiration and know-how, I think it's about time to share my learning & hope it will help someone.
Really appreciate your thoughts and critics.