Andaman & Nicobar Islands are one of the best beach destinations in India. If you are into island hopping, look no further. I found these islands serene and charming, where each beach has its own character and stories.
Island 1 – Port Blair
Beach – Corbyn's Cove Beach
This is one of those beaches you have to pay a customary visit. (Did I mention we were on a guided tour so there was no way we were going to miss any popular tourist spots.) I was not overly impressed with this one as it was crowded and too touristy. That being said it is a small, decently maintained- family friendly beach.
The drive to reach this beach was the most interesting part and that covers Port Blair.
Island 2 – Havelock Islands
Beach – Kala Pathar
Completely different to the previous one, this the kinda beach you visit to sit on the super soft white sand and do nothing 🙂 Pure bliss!!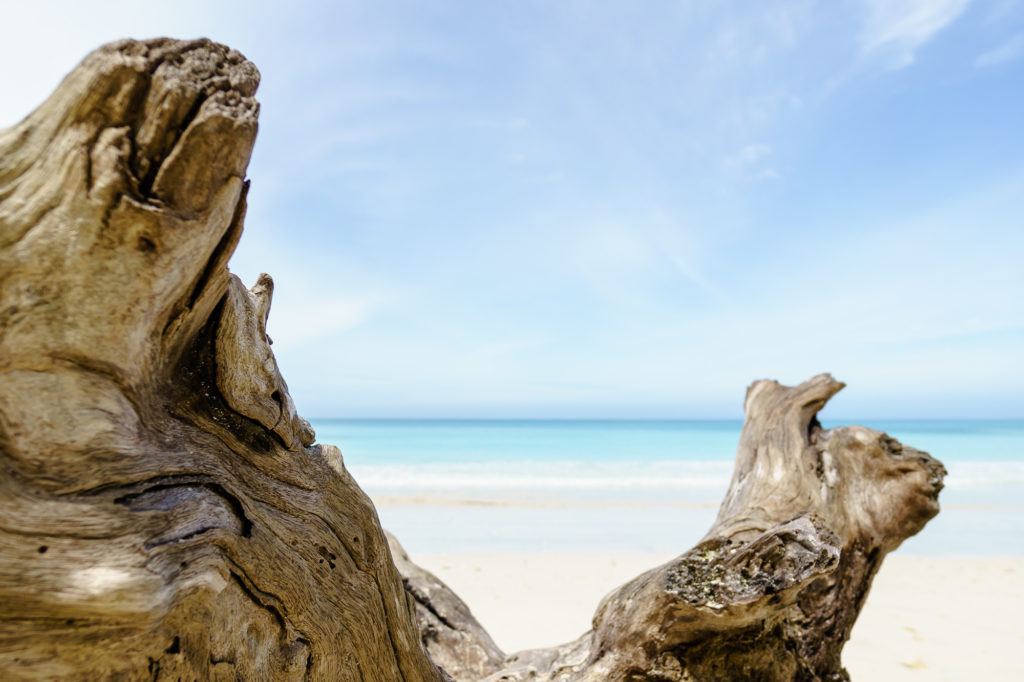 Kala pathar = Black stone/rock .But where are they? Who cares when you have such pristine, picturesque beach.
Beach – Radhanagar
This beach is considered as one of top 10 beaches in the world (I wonder who decides all the ratings and based on what parameters?) To me it is a good beach and that's about it. Probably after a visit to Kalapathar I got my hopes high and expected a bit too much.
Being so overhyped, as expected we had an overload of tourists and honeymooners. A good beach for swimming and to have some splash with kids.
Do check out the below gallery for few more shots