Since the day we landed I wanted to taste the world famous Singaporean "Laksa". Who better to ask than the local taxi driver right?He mentioned that  his favorite place was a small joint at a place called Lau Pa Sat. He explained how economical & authentic that place was coupled with a  little bit of history. He dropped us at Lau Pa Sat/ Telok Ayer Market or shall I just call it an old traditional food court with a  Victorian looking clock tower located at the heart of the financial district.It was truly remarkable inside.There were plenty of food stalls serving all sorts of Far eastern and Asian food with separate stalls for Vegetarians, desserts and Juices/drinks. It was buzzing with tourists and locals even on a weekday eve!

After a very long 15 mins of queuing I got the Laksa (trust me..with all that aroma wafting around you,15 mins does seem to be an extremely long waiting time 😉 )which lived up to all the hype and expectation (sorry, I forgot to click photos as I was completely carried away) .We also tried few other dishes like the Thunder tea rice that stood apart as a unique combination of rice and veggies served with a fennel, coriander and mint concoction. By this time we were stuffed 😀


The same driver also mentioned that the street next to Lau Pa Sat is  blocked every eve by 7  for the entire street would be filled with Satay stalls .Puzzled right?A street in the middle of these massive skyscrapers -closed ??for Satay?? We had to wait and watch this.It felt like we were waiting for the new year fire work show :)and when it really happened I couldn't be happier. Apparently they do this every day only to maintain the tradition. The whole street was transformed in to some  barbecue festival.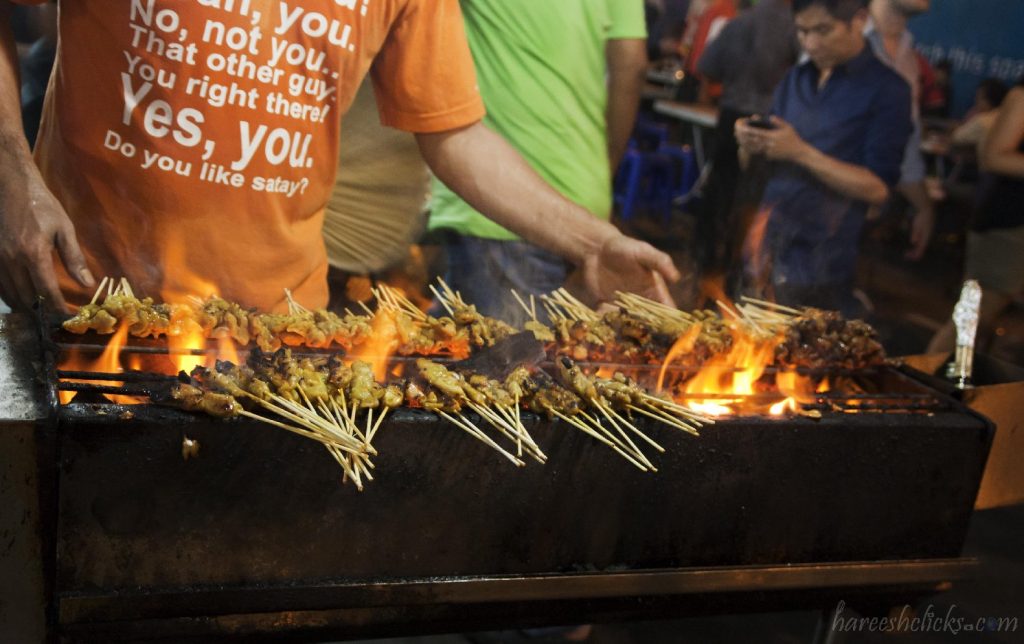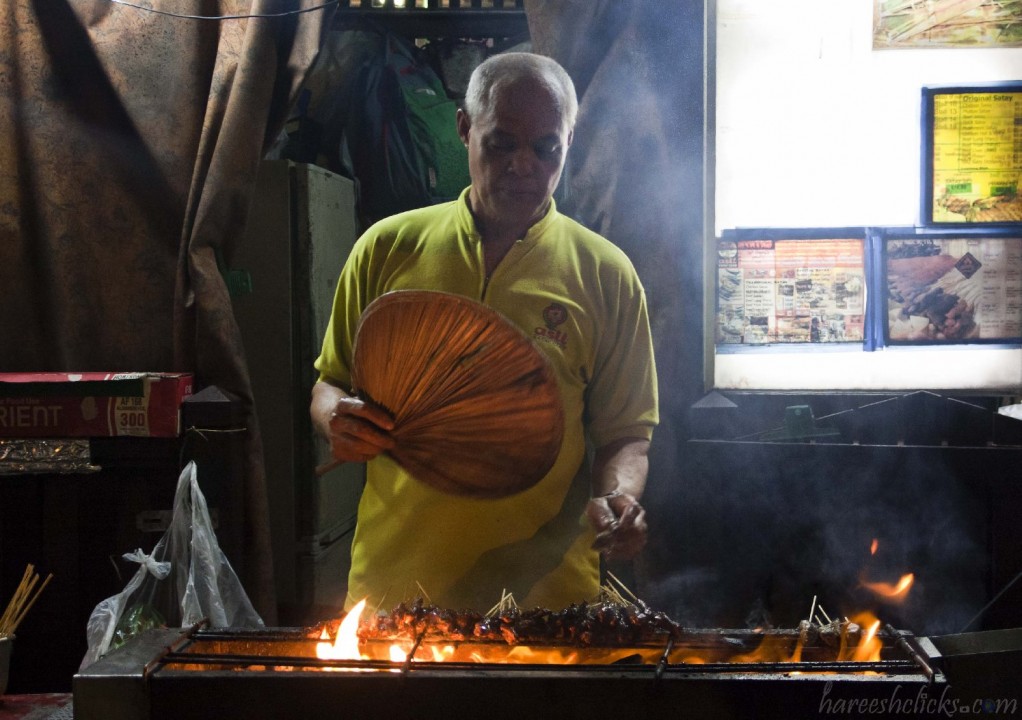 I just loved the whole atmosphere and the effort these guys put in to maintain the food culture.
RESPECT!