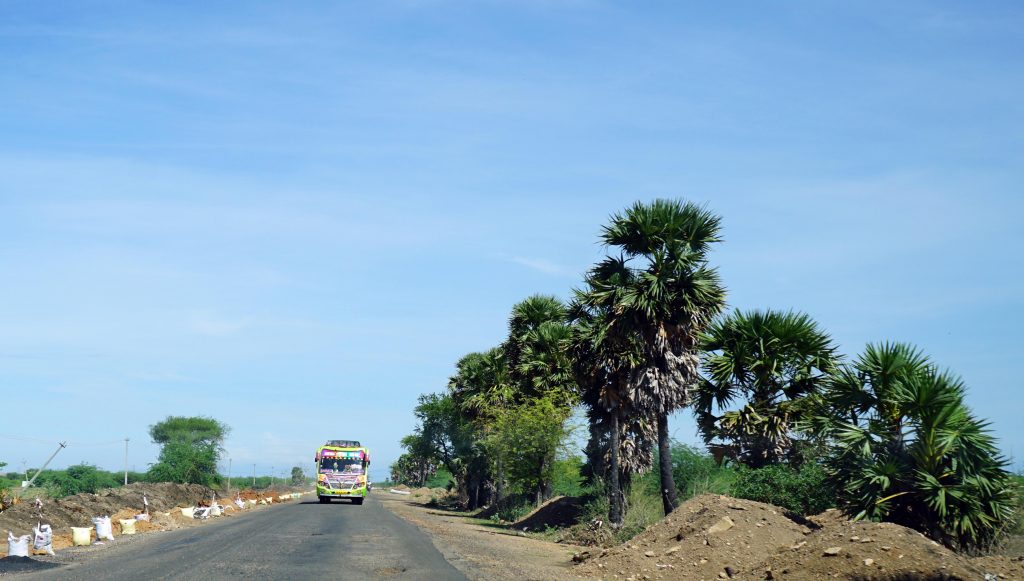 This post is a tribute to one of my all time favorite fruit "Nungu" (Asian palmyra palm, toddy palm, or sugar palm).The palm tree is synonymous to the state of Tamilnadu where I spent most of my childhood, I still remember staring at these palm trees from the bus windows all along the journey no matter where I travelled. Nungu is a translucent, jelly like fruit which tastes unique and resembles no other fruit known to me until I tried Lychee which has the similar texture and that's about it.
Nungu has a very mild flavor which is really soothing and refreshing.
During my last trip to Tamilnadu (Kovilpatti, Ettayapuram, Tutucurin and enroute to Thiruvanthapuram) I made a point to stop and try nungu wherever possible.
After seeing my fascination, a good friend of mine suggested few road side stalls near Parvathipuram/Nagercoil over bridge that offered one of the best Nungu based drinks. Even though I have tried similar drinks before I was curious to check these stalls out.
I promptly stopped in one of the 4 stalls which was located on this over bridge ( are we supposed to stop on a bridge?Of course!anything is possible)
After ordering our "Nungu sarbath" I started a conversation with the vendor.He recollected how when he was teenager and started this business he used to get Nungu for free and sold it for few paisas(pennies) and how now a days it has become expensive and rare to find good quality nungu.
Apparently these trees are at risk these days due to urbanization.
And I wonder- this humble tree being a symbol of our rich Tamil tradition with so many medicinal and other benefits connected to it,why no efforts are being taken in preserving it?