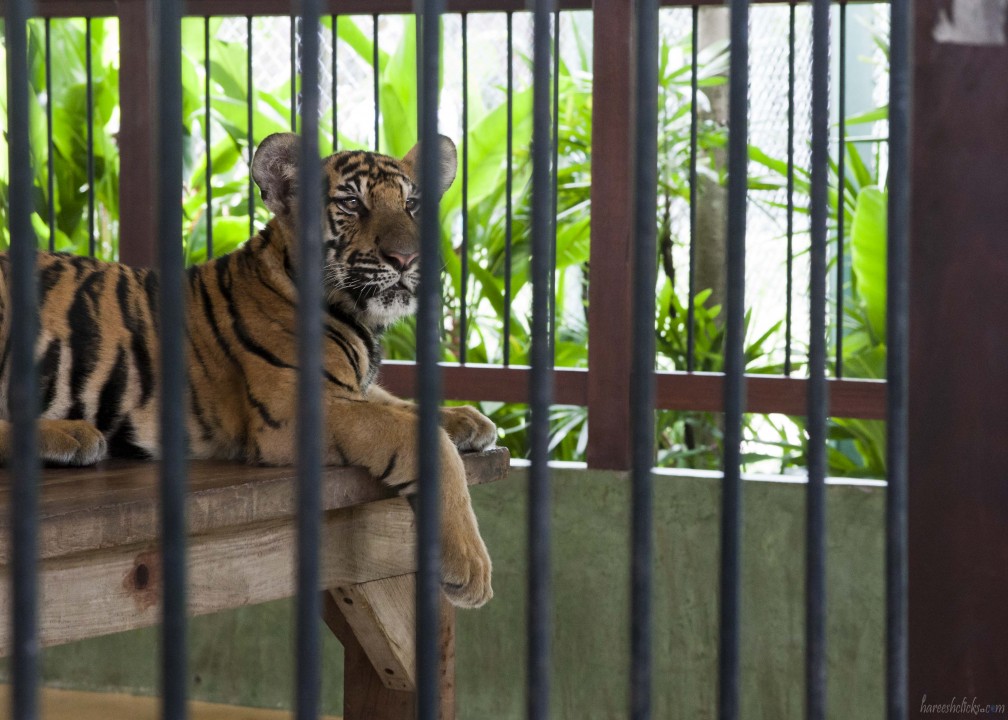 Recently the Tiger Kingdom Phuket was in news for an attack and that's not the reason I am writing this post. Just because its long over due.
We visited tiger kingdom (way before the attack –thank god!) as we were told this one of the places you should not miss while in Phuket, I sort of get it why people say that. When I was there the excitement over took everything- haven't seen so many tigers in one place.
Now after (4 months) of the "been-there-done-that" mode looking at these pictures I get a completely different feel which is bit disturbing.
Check out the shots below and you be the judge.
This reminds me of a line from the movie Life of Pi "When you look into an animal's eyes, you are seeing your own emotions reflected back at you, and nothing else."
There are not many places I consider NOT to visit again but this place is definitely an exception.