Usually, I would post such articles/pictures in B&W. But this charming little bakehouse had to be in colour as it has an amazing synchronisation of primary colours. (You must have read how we ended up here in the previous post.) Looks like they just love their YELLOW! you could notice a splash of yellow everywhere you turned. For me, it was love at first sight.
When the locals recommend an eatery, its gotto be good. These guys sell one of the finest Shotis, Churchkhela and Gouda cheese in the region.
The overall ambience was mindblowing. The oven was built almost in the middle of the room which was not only used to baked those amazing "Shotis" (a long bread -crisp on the outside but pillowy-soft on the inside) but also to keep the room warm. How clever is that?
Talk about using the available resources wisely – dried grapevine twigs were used as fuel.
The two gorgeous Georgian ladies who were running the bakehouse gave us a warm welcome with a friendly smile. When I expressed interest (through our guide- as they didn't speak a word of English) to explore the bakehouse they were more than happy to let me in. I tried to understand the ingredients and the procedure, as they tirelessly explained each and every aspect of their bread making process. Interacting with them was fun.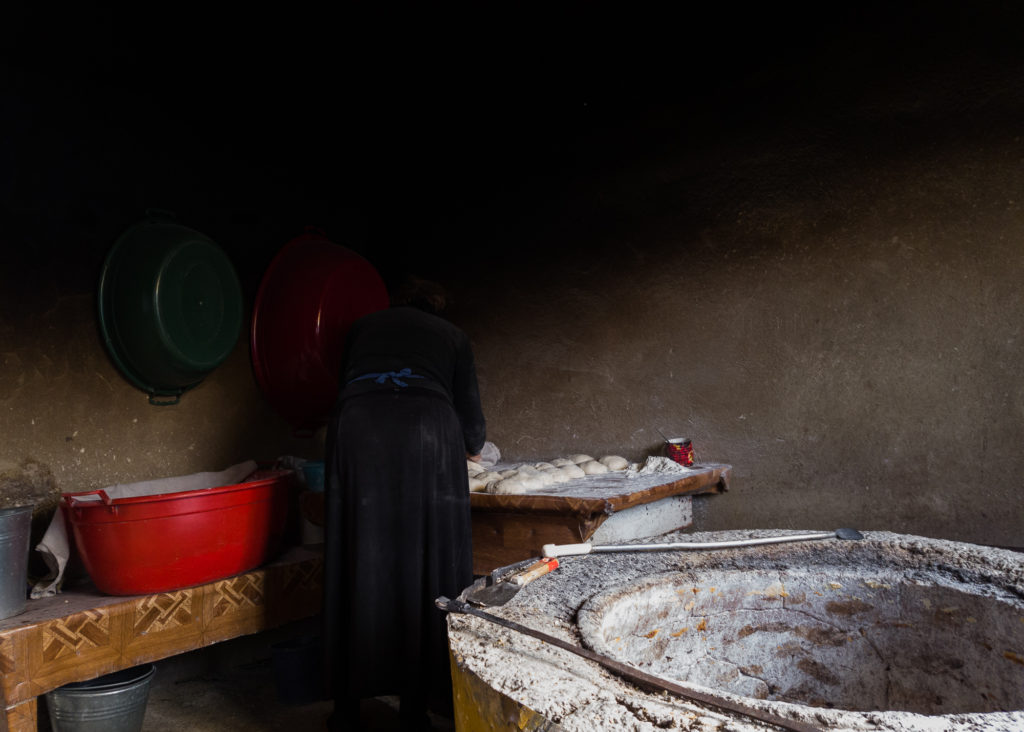 After spending a good 20minutes taking pictures, we bought a couple of oven fresh shotis and a churchkhela. I must have given them the impression that I could spend days in this place if I was allowed.
Stepped out with great satisfaction and appreciation for these lovely people, who seem so happy with the bare minimum. No wonder the bread and the grape candy tasted divine.