Like the Arabian horses, Qatar has an astounding fascination towards falcons and falconry. How did I know that? Only when Rihan (the falcon caretaker at Souq Waqif) told us the price that one good breed of falcon could fetch did I realise that this was a serious affair.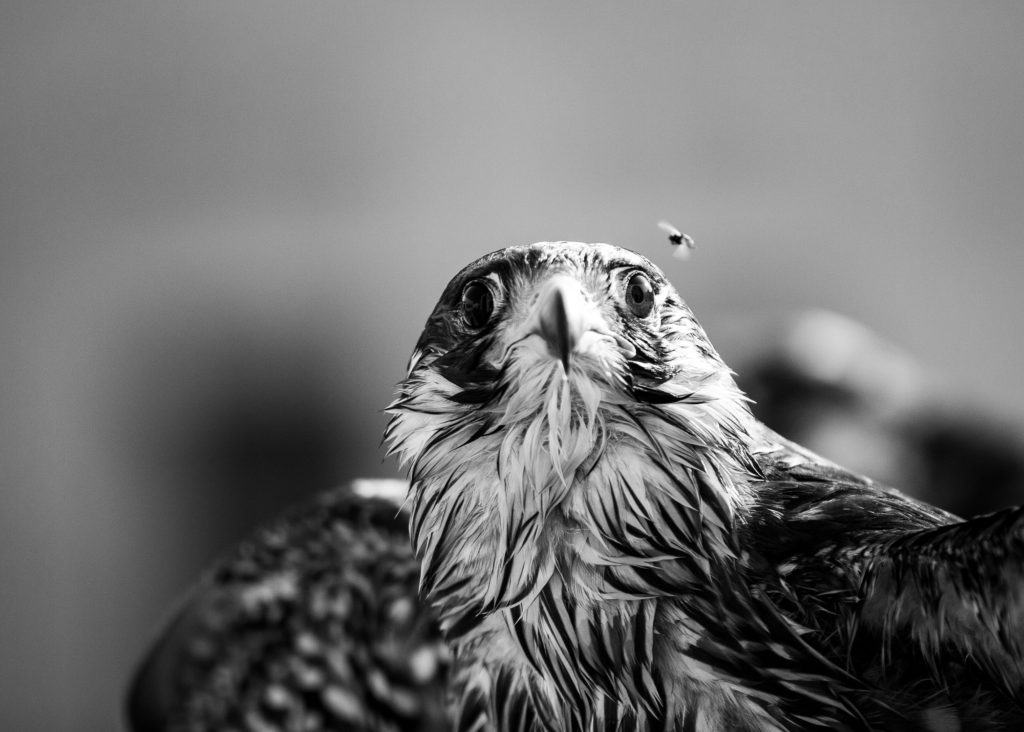 In 2017 auction the winning bid for a falcon was  QR 220,000 (roughly around 60,440 USD in today's conversion rate) I guess now you get the gist. It is a billion dollar industry in this region. Enough money talks.
A little bit of history
Let's talk about the tradition itself. Back then (say way-way before the 15th century) it was a mode of hunting and survival of the locals in the barren desert. Soon it became the Sport of the Royals where kings gifted each other the best hunting falcons. Now it has evolved into a National sport. Qataris are introduced to Falcons at a very young age which explains their passion towards these majestic birds.
If you happen to visit the never-ending shops in the Falcon Souq which sell countless numbers of Falcons and hunting accessories on a weekend evening you will know what I mean. In fact, I can't think of any better way of preserving an age-old tradition. Falconry has also been added to the list of Intangible Cultural Heritage of Humanity by UNESCO.
The shoot
This morning after shooting the Arabian Horses we strolled toward the Falcon Market. That's where we met Rihan who was busy preparing the Falcons for their morning sunbathing routine. Rihan hails from Pakistan and was kind enough to talk to us while working gracefully with these birds.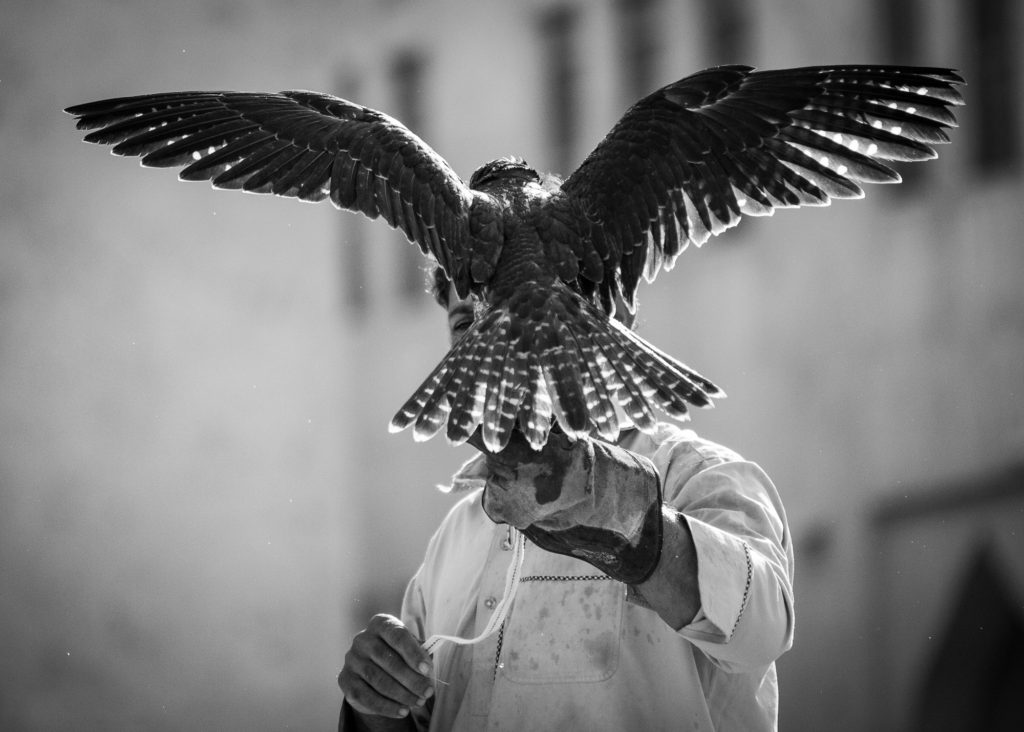 The Falcons are mostly from Afghanistan, Syria, and Pakistan. I wouldn't have imagined the amount of attention and care that goes into raising falcons. According to Rehan, these birds are really stubborn when they newly arrive and could go without food or water for days. It takes lots of patience to understand and feed them appropriately as there is a lot of cash involved.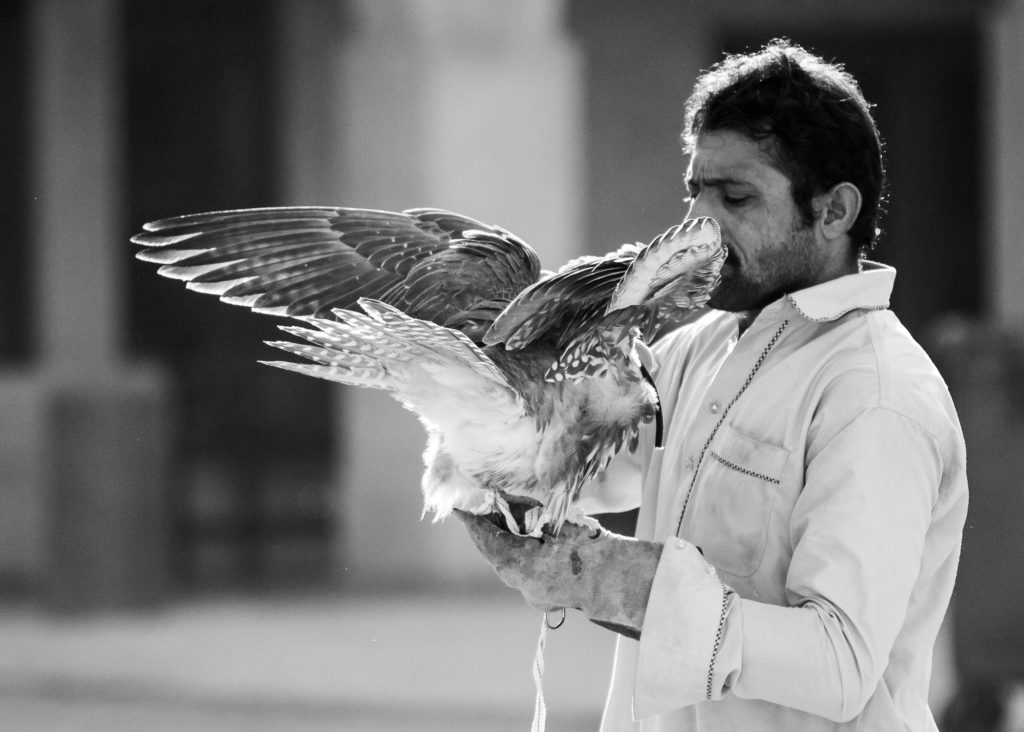 He explained to us how the hoods help the birds to remain calm, how the length of the wings matters, the age of the birds, how they are caught and trained, the shape of the beak and ageing issues.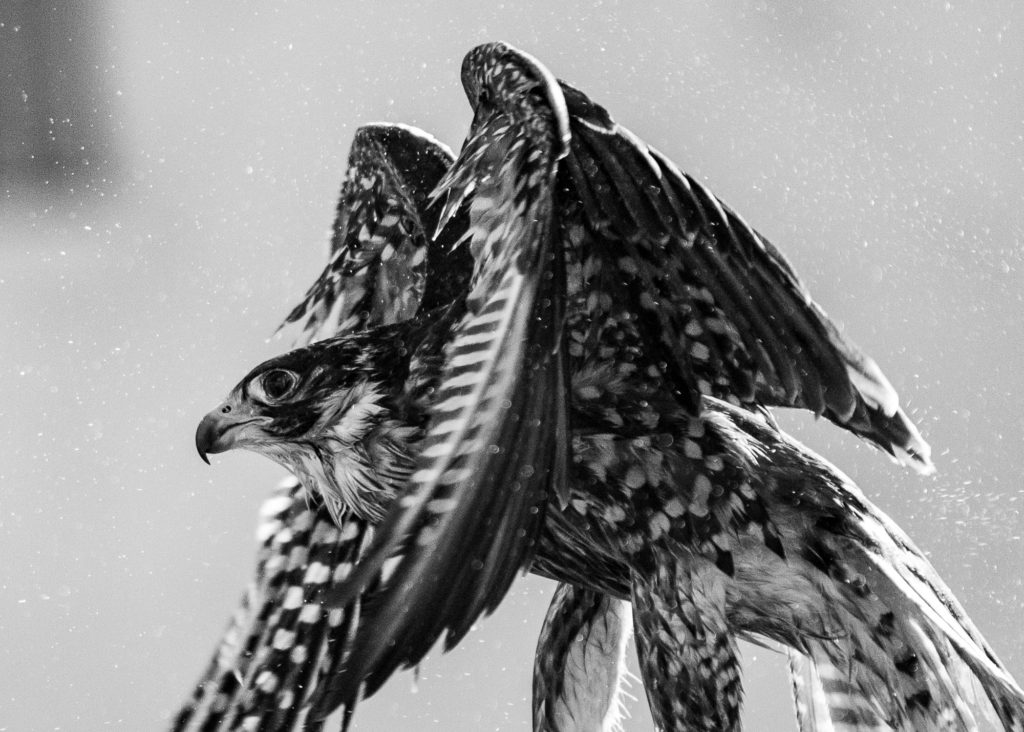 His sense of passion and love for these birds was pretty much obvious even though he knows these birds would be sold to some rich person sooner or later. But for the owner with some TLC, a falcon could be a lifelong trustworthy companion.
Do checkout the slideshow for more shots.