Travelling to exotic/remote places gives me a great insight on how the local people cook with bare minimum retaining the wholesome flavour of the ingredients they use. Being a chef I am always looking for inspirations, be it baking or cooking.
With this trip I got a chance to look at the Tibetan food culture a bit closer.  In the 10 days, we tried few versions of Momos and Noodles  .Unfortunately I couldn't indulge in it due to the high altitude, long hours of bumpy  drive etc. But I kept telling myself-next time I am not going to hold myself back 🙂     
This little restaurant served us an excellent noodles dish. One could see the lady making the noodles from scratch with a manual noodle machine (very similar to our pasta machine). The dough is passed through the machine which becomes long thin noodles, dried for few hours and then boiled to perfection which in Chef talk is "Al dente" 😉 before it is added with any of the other ingredients.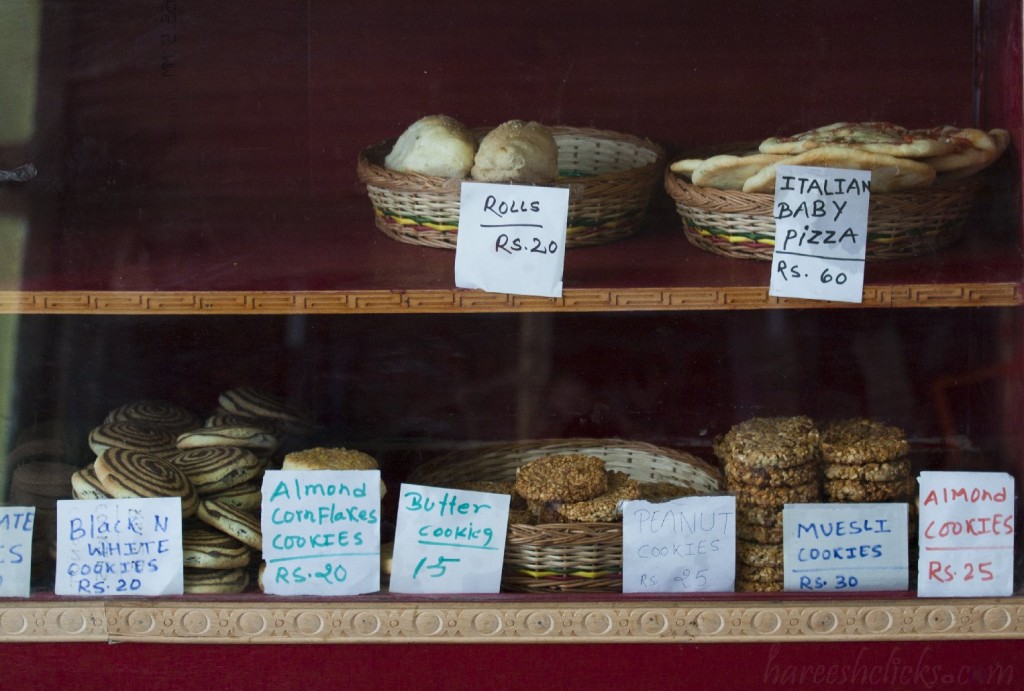 German bakery!
You won't miss them because it's there almost everywhere. I don't know exactly why they call it "German Bakery". Like you might have assumed, I am thinking the same…Once upon a time there came a German back packer,who fell in love with the place/a local chick(??) and thought of staying back. He started a small bakery which became a huge success (??!!) and they lived happily ever after. Anyways lets come back to the products- these guys have a wide variety of products that cannot be found  in a typical Indian bakery. We tried the peanut cookies and momos from this place which was simply mind blowing.
Chai at Richen Cafeteria, Khardung la.
This place served a unique black tea which had a blend of some amazing spices. It was so good that I had to go back for a refill. Steaming spiced black tea at world's highest motorable pass with an amazing view of Siachen glacier was one those experiences you cannot explain.
The simple pleasure of having a cuppa with your mates is something I don't want to miss at all.