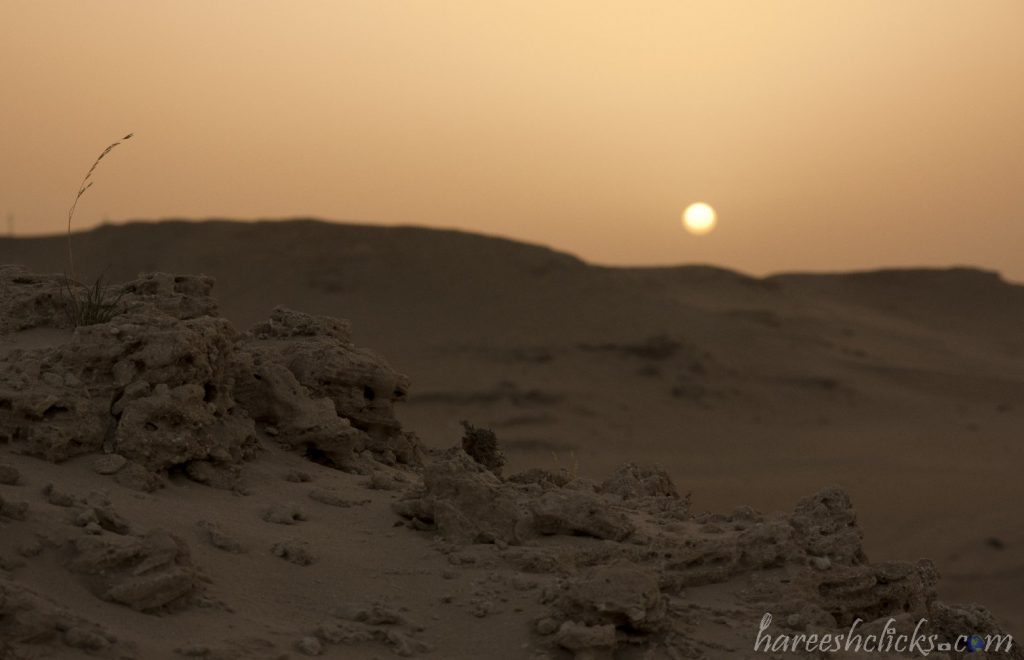 This is a place which I wanted to visit for a long time and when we decided to go I had no expectations at all and I didn't want to prepare or do any homework on what I want to shoot and what I should be looking for.
 I think I should be doing this all time, you know why as you scroll down 🙂

This place gave me lots of options to explore the different patterns the nature has to offer, as you can see this "grass circle" was something really interesting which I am noticing for the 1st time 🙂


Thats my partner in crime Unni posing (above & below) to show the real scale of this wonderful landscape


Slightly (or may be bit over) exaggrated version reality through HDR. Let me know what you think.


There was some kind of live stock farming atop the ridge with loads of  caged pigeons, chickens, sheeps and few camels which you would never expect to be there.


The iconic Kuwait water tanks.


Looking forward to visit again during winter 🙂