Tbilisi
გამარჯობა (gamarjoba ) or in simple words Hello!
One doesn't have to be a tourist to realize you've entered the city after-all. Crazy traffic and a total change of landscape from mountains to a concrete jungle pointed out, exactly where we were. We had finally reached Tbilisi.
The Tbilisi tour started off with Sioni Cathedral-A Greek orthodox cathedral built sometime in 6th-7th century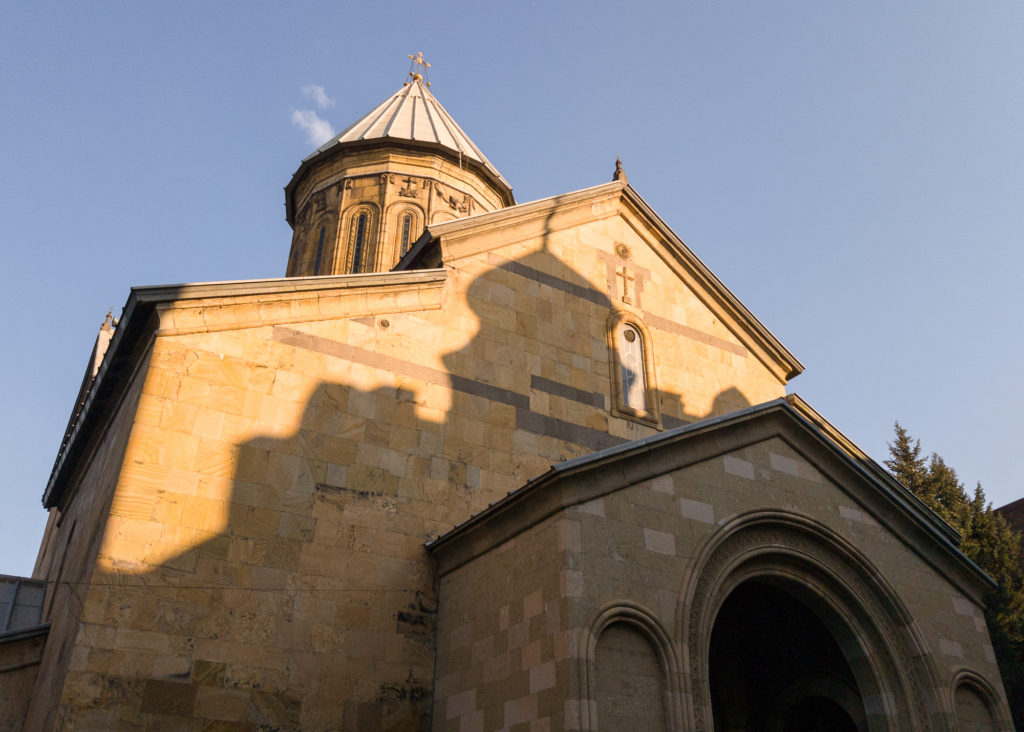 Bridge of Peace-
A bow-shaped Pedestrian bridge made of steel and glass, over the Kura river.
Narikala Fortress-
We boarded our 3rd cable car of the trip from Rike park to reach Narikala fortress atop a hill along the Kura river. It dates back to the 4th century, when it was a Persian citadel.
Mother of Georgia statue-
A twenty-meter aluminium figure of a woman in Georgian national dress. In her left hand she holds a bowl of wine to greet those who come as friends, and in her right hand is a sword for those who come as enemies.
Leghvtakhevi Botanical gardens
Yep. There's a waterfall right in the city centre.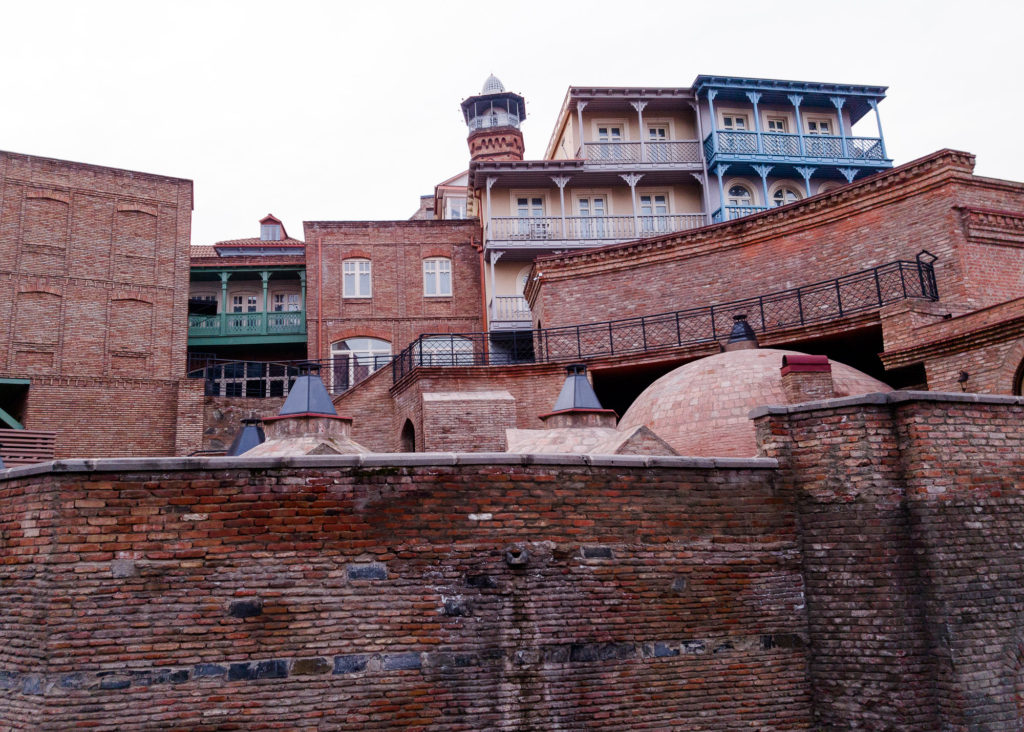 Abanotubani/Sulphur baths-
As we walked past the mosque, a distinct smell of rotten eggs hits the nose. This was the legendary Sulphur baths, the very reason for the existence of Tbilisi city. Hot sulfur-rich waters have come from the earth for many centuries in Tbilisi. Even the name of the city comes from this. 'Tbili' in Georgian means 'warm,' Legend has it that in the 5th century, King Vakhtang Gorgasali's hunting falcon brought back a pheasant which had been poached in the warm water and ordered his capital moved there. Just one of the many stories. We had already experienced the baths on day 1(that's another story, for another time), so we skipped through this one.
Metekhi church-
A monument located on the elevated cliff that overlooks the Mtkvari river. At its entrance is a statue of the king Vakhtang Gorgasali, 5th-century ruler of the Iberian kingdom