The moment we zeroed in on visiting Nepal, the image of the rugged Himalayas and Mt. Everest came into our minds. Nepal though not a massive country has something to satisfy every traveller's craving. From the snow-covered world's tallest peak to lush green valleys, caves, waterfalls and much much more.
Pokhara
Massive photoshopped perfect-pics of this region was peeking at us from every door and window once we landed at Kathmandu, at every travel agent and even tea shops. But hey they don't do any justice to what you actually see and feel whilst there.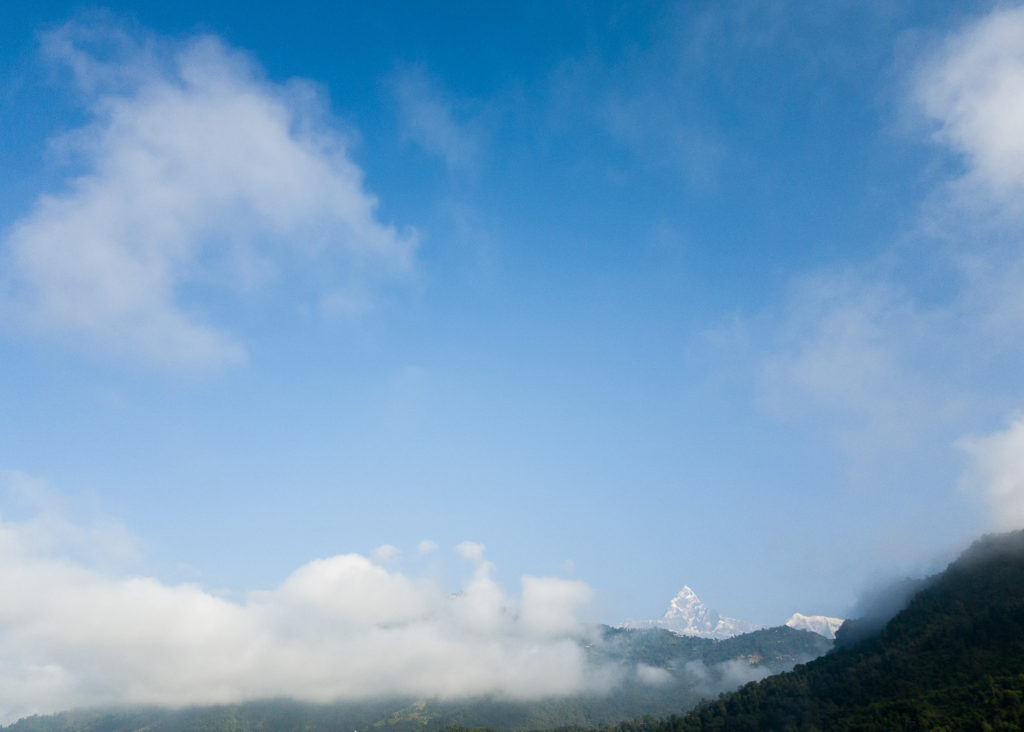 Pokhara is a city on Phewa Lake, in central Nepal. It's known as a gateway to the Annapurna Circuit. Once there, one must definitely experience the Sunrise. There is no denying that once you learn to ignore the 100's of tourists all trying to get that one perfect shot, you will be left with the morning breeze caressing your face, the majestic Himalayan peaks such as the Annapurna and Fishtail standing proudly to your right while the black twilight sky changes into a beautiful canvas of an array of colours. Now the sun majestically rises over the horizon and the peaks shimmer in the golden light. It is pure magic.
Nagarkot
At an elevation of almost 7000 ft, Nagarkot is one of the most scenic spots in Nepal. It is known for a sunrise view of the Himalayas including Mount Everest as well as other peaks of the Himalayan range of eastern Nepal. One can also enjoy the panoramic view of the Kathmandu Valley. The scenic beauty of the place makes it a very popular hiking route for tourists.
Manokamana
The temple is situated approximately 4300 ft above sea level and overlooks the river valleys of Trisuli in the south and Marsyangdi in the west. The valleys were lush green and calming to the eyes. The Manaslu- Himachali and Annapurna ranges can be viewed to the north of the temple.
Davis falls
Whatever be your favourite way to view the falls, either at the park or through the Gupteshwar caves-the greenery with the contrast of black rocks, brown soil and white water make it an unforgettable sight.
Svayambhunath temple
When the weather is clear, the views of the city and the greater Kathmandu Valley from Swayambhu are well worth the energy it takes to climb the 300 steep steps to get there.
Here is a compilation few timelapse, hyper-lapse video clips from this trip 🙂