The streets of India are always overflowing with action and excitement no matter which city you are in. A street photographer's paradise, there was never an instance for me where someone said no when asked for permission to photograph. The smile as they see their picture in the LCD is the most gratifying part.
The streets of Varanasi is no exception. In fact the action and excitement is three times more.
Artist recreating the ancient art form at Sarnath where Buddhism is still flourishing. It is believed that after attaining enlightenment, Buddha taught Dharma here and founded Buddhism.
The traditional ear cleaning / de-waxing is very much alive here. Though when the friendly ear cleaner offered the service, I had to pass with a sheepish grin as I wasn't brave enough.
What is India without our good ol' snake charmers?! A common scene in these streets, I paid 50 rupees to get the blessings and some photographs. But sadly, I had to refuse the "real" blessing which was to have the serpent around the neck – Again I wasn't heroic enough to accept it.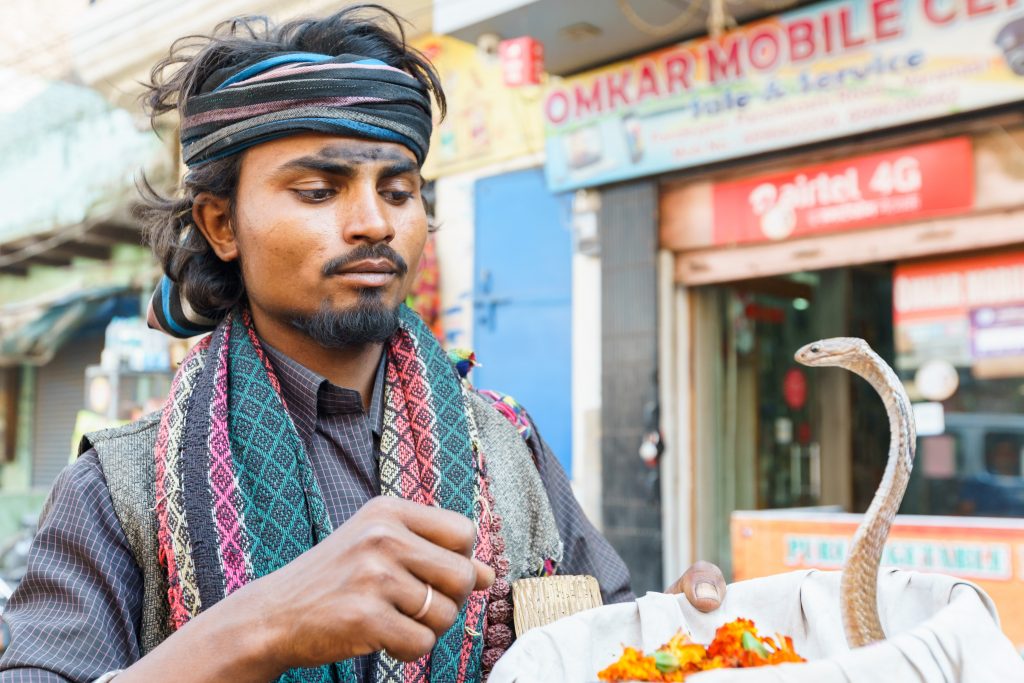 Now this happened out of nowhere. A man walked in to the frame while I was trying to photograph the Vibudhi Baba. He asked "Baba, ek Selfie hojaye?" translates as "Baba, how about a selfie?" Didn't wait for a response he snapped and walked way while I was wondering what just happened.
Talk about selfie obsession these days and photo bombing. I don't blame that man either as the baba was simbbly irresistible 🙂