'If there is magic on this planet, it is contained in the water' said a wise person once.
How true right? In this context, Nepal is extremely magical. A tiny mountainous country Nepal is rich in water resources. Some of them are the rushing torrents, tranquil lakes, splashing rivers, unique springs and underground water resources. The Nepali way of merging all things nature with religion seems to continue with every topic I explore. While mountain peak like Machapuchare/Fishtail is considered one of the homes of Lord Shiva, rivers like Bagmati that flows by Pashupatinath temple in Kathmandu is also religiously important for Hindus and Buddhists alike. Funeral pyres burn day and night here along the river as its considered to break the reincarnation cycle and cleanse one's soul.
Trishuli river
The Trishuli river is so named after the 'Trishul' or the Trident' of Lord Shiva. Legend has it that the Lord drove his trident into the ground to create three springs; the source of the river and hence its name Trishuli. My first encounter with this not so humble stream was as we boarded a cable car to visit the Manakamana Temple located on a distinguished ridge almost 4000 ft above sea level. I say not so humble because Trisuli is Nepal's most popular rafting river with impressive gorges and exciting rapids.
Davis falls
This water body has various names-Davis/Devi/Patale Chango(underground waterfalls) and is located in Pokhara. The water forms an underground tunnel after reaching the bottom. This tunnel is approximately 500 ft long and runs 100 ft below ground level.  I was told that the Phewa Lake dam is the source.
Phewa lake
Oh, what a wonderful time we had at this lake:). Though I am a person that avoids cliched touristy places when the locals insist that this place shouldn't be missed I decided to make sure I don't.Phewa Lake, Phewa Tal or Fewa Lake is a freshwater lake located in the south of the Pokhara Valley. Phewa lake is located at an altitude of 2,434 ft and covers an area of about 1.7 sq.miles. It has an average depth of about28 ft and a maximum depth of 79 ft. There is also a temple in the lake that's dedicated to Lord Vishnu.
Begnas Lake
Begnas Lake is a freshwater lake in the south-east of the Pokhara valley. The lake is the third largest lake in Nepal and second largest, after Phewa lake. We reached here after enjoying almost 2 hrs of boating in the Phewa lake. This place however soon won our hearts because it wasn't as touristy and crowded as Phewa but equally beautiful and mesmerising. We could just sit and stare at this nature's artwork for hours.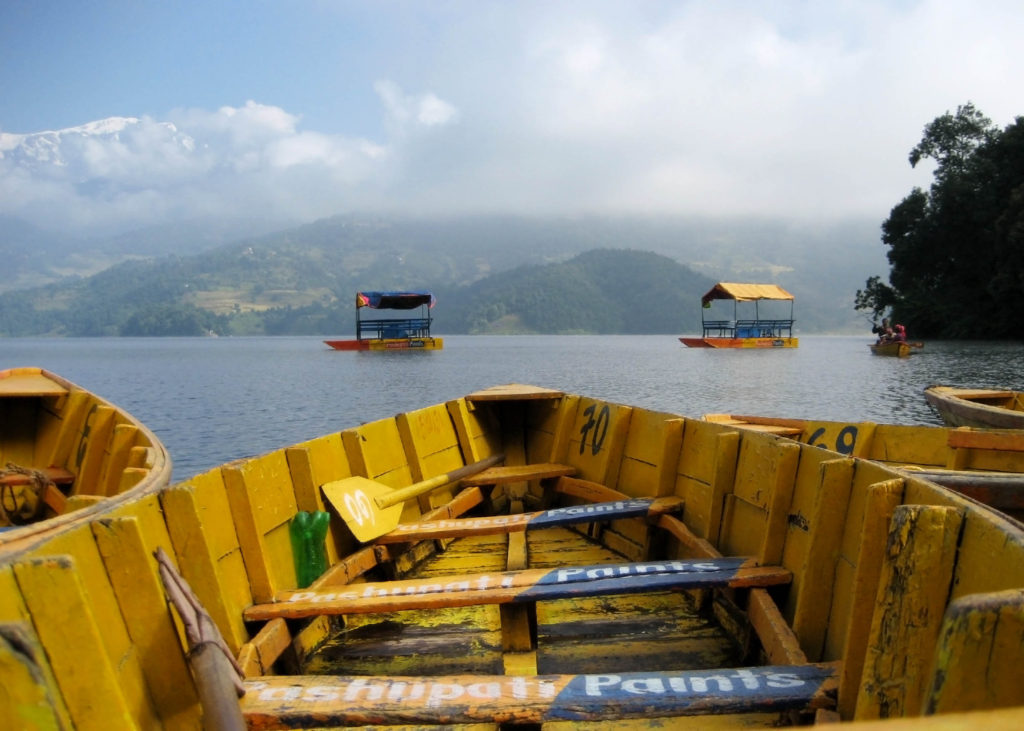 So here ends another tribute to glorious Nepal. Blessed by nature so abundantly and yet so modest. Makes one realise that amidst the grandeur of nature, we are just specks.Something to think about.