Most of you must have seen my shots from Motocross – 23/12/2012,  which was loaded with all kind of stunts. Today I got another chance to experience the same event with my friends. Even though the weather was not that bright and shiny as last time we did enjoy to the fullest.
This time I wanted to concentrate on panning shots, yep JUST panning shots to bring the sense of speed and motion.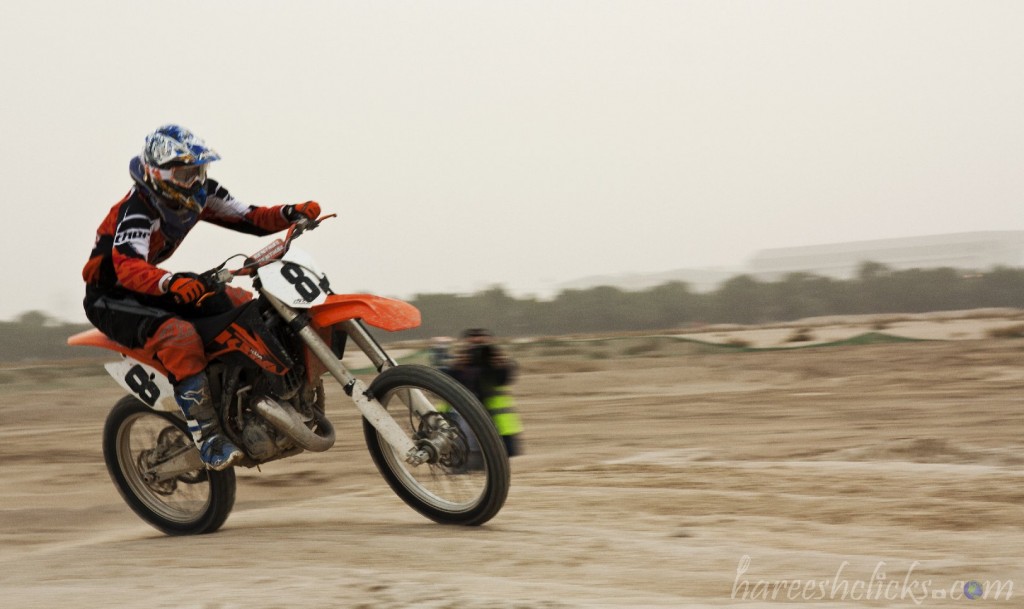 This is one of those technique which I don't shoot with quite often, this event gave me ample time to make as many mistakes & experiments as possible. Here I have displayed some of the decent results from the lot of  few hundred shots.
Ok! this what I did to get the above shots.
Camera : Canon 450D
Lens : Sigma 17-70mm f2.8-4
Shutter speed : Mostly between 1/125, 1/80, & 1/200
Aperture : Mostly f8, f6.3, & f10
Focal Length : Between 34mm to 70mm
The below shot is not technically right (obviously) but I liked it as it kind of brings the feel.. what you think?
Now I am addicted to this technique… 🙂 Here you can see more panning shots & tips by my friend Shafi. Enjoy!
Related Clicks: